If you are local to Las Vegas, Nevada, be sure to whip out that driver's license everywhere you go, as the city offers resident discounts in every category, from shopping to dining, hotels, attractions and shows. We''ve detailed a comprehensive list of where that Nevada state ID can come in handy and —you never know when you might be able to save a few bucks! Note that these deals aren't always available, this is a general guide. If you're not a Nevada resident check out a super extensive list of Las Vegas hotel promo codes.
Las Vegas Discount Show Tickets for Locals
There are some things in Vegas you simply must do and experiencing a Cirque du Soliel show--it's a must, and fortunately discount show tickets are available for Vegas locals to most shows:
Attraction Ticket Discounts for Locals
As a local Las Vegan, don't pay more than you should when you need to get out. When you need something to do other than watch tv and snack of frittos...
Las Vegas Buffet Deals
Las Vegas buffets are second to none, and so are the prices these days, and since we all want a buffet deal, here are the top deals right now! These discounts are so deep who needs a Las Vegas buffet coupon? Don't print, buy online and save a tree!:
Las Vegas Monorail Deal
Discount Monorail tickets for Nevada residents are $1 per ride but you can only buy two single ride tickets per person per day. If you need more than two rides check out the Groupon Monorail deal here.
Pampas Las Vegas Food Deal
Pampas, located at the Miracle Mile Shops at Planet Hollywood, has got a deal for you meat lovers:
Brazilian Surf 'n' Turf lunch or dinner for $29
per person. Here's what you'll get:
Unlimited meat and seafood: hand-carved helpings of Brazilian top sirloin, tri-tip roast, chicken, smoked ham, slow-roasted pineapple, and chicken breasts wrapped in bacon as well as peel-and-eat shrimp glazed in garlic butter, mussels, and the grilled catch of the day, plus more than 40 hot and cold side and salad choices ($29.95 value each)
One dessert: choose from tiramisu, caramelized flan, chocolate eruption cake, or white chocolate cheesecake ($8 value)
A one-hour unlimited bar package per person: to be used during your meal, including mimosas, bloody marys, craft beer, and sangria ($20 value each)
Available from 11:30 a.m. to 4:00 p.m.
Other Buffet Deals for Locals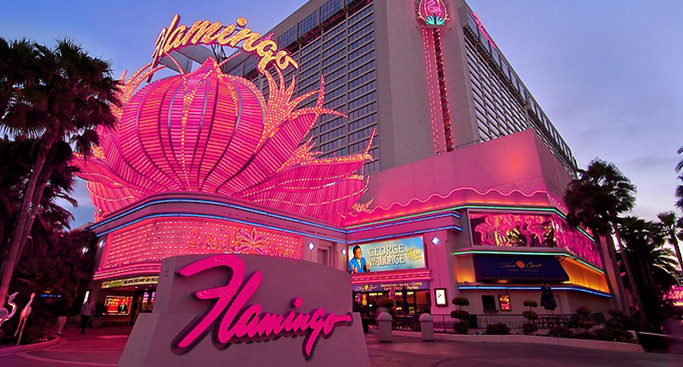 Take advantage of a two-for-one lunch buffet at Paradise Garden. Carlos & Charlie's is also 20-percent off.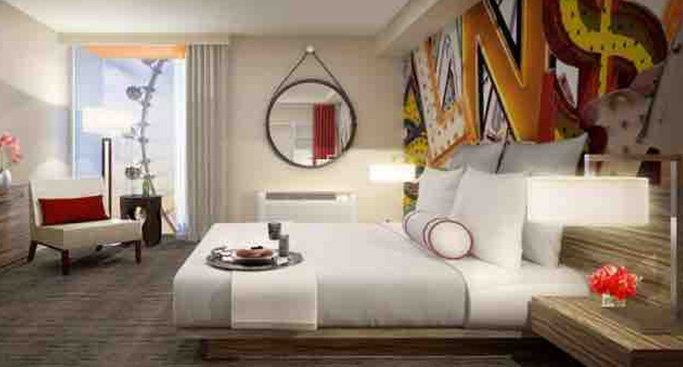 Enjoy buy-one-get-one lunch at Hash Hash A Go Go.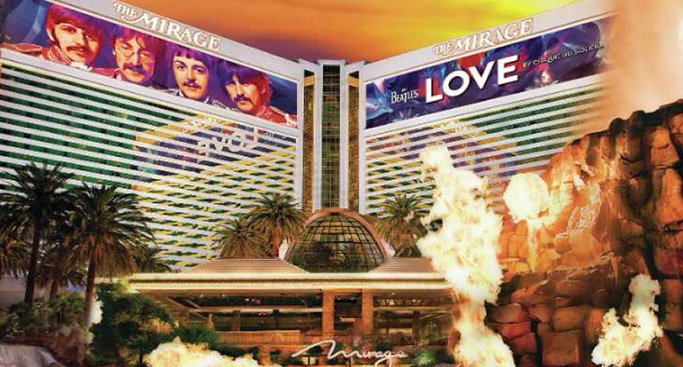 Most restaurants at Mirage are 20-percent off for diners with a Nevada ID.
Las Vegas Hotel Discounts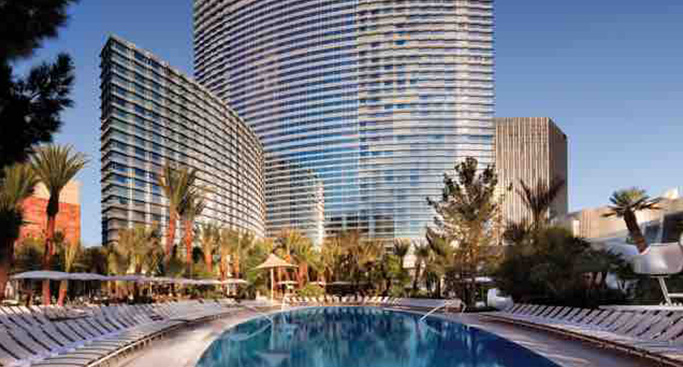 Nevada residents receive a $75 resort credit on hotel rooms at Aria.
Locals enjoy 20-percent off hotel rooms at Mandalay Bay and can find happy hour specials at all of the casino's restaurants. If you're eating at Border Grill during your stay, Nevada residents get 15-percent off.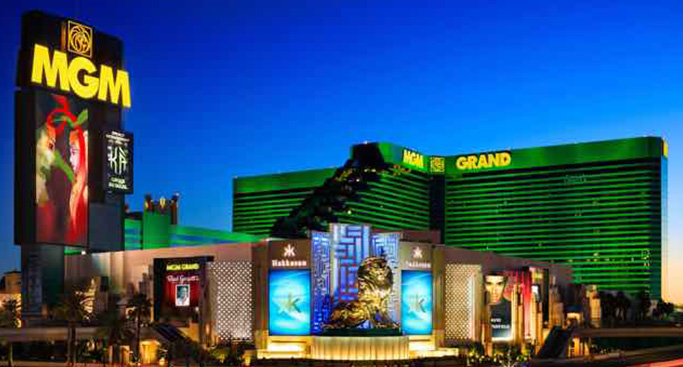 All rooms are 20-percent off for Nevada residents at MGM Grand, including The Signature. If you''re looking for food and entertainment during your stay, locals enjoy discounted Jabbawockeez tickets and revolving happy-hour specials. You''ll also get priority seating and a complimentary dessert as a part of the hotel's "Compliments of the Chef" program.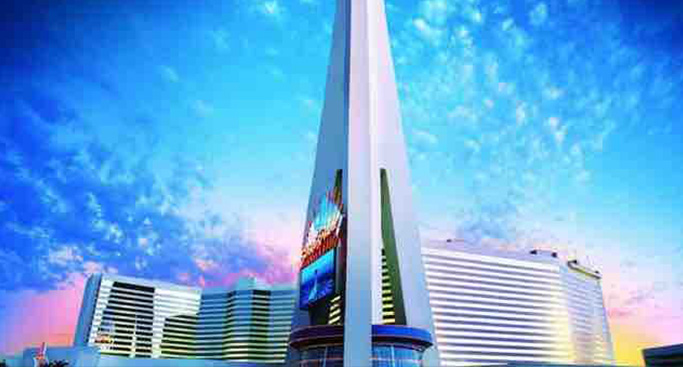 Locals can enjoy up to 30-percent off of hotel rates at Stratosphere, along with buy-one-get-one free at the buffet. Nevada residents also get a discount on tower entry, sky jump, and an all-day thrill ride pass.
Harrah's Las Vegas
Enjoy a free upgrade to VIP status and unlimited VIP seating at Flavors Buffet.
Rio Las Vegas
Locals get 25-percent off Carnival World Buffet, and Diamond and Seven Stars players enjoy 50-percent off at the buffet. Locals also enjoy 25-percent off at all Rio bars and 20-percent off the Voodoo zipline at Rio. If you want to do some shopping while you're there, visit Rio's website for a 25-percent off coupon for the Logo Gift Shop, Masquerade Gift Shop, Pool Shop, or Rio Pavilion Florist.
Rooms for locals are 20-percent off at Luxor.
Las Vegas Spa and Massage Discounts
Las Vegas spa deals abound these days. Why? Simple, there are many many spas in Vegas and they need to keep those massage therapists busy! And for that simple reason, Las Vegas spa deals are needed and we're here to bring those to you. Whether you need a spa day, a massage, a facial, or body treatment...what ever it may be, you'll find a discount below! Do you feel that stressing floating away now?
Spa at the LINQ Hotel
Spa at Westin Hotel
The Westin Las Vegas Hotel & Spa
Spa at the Flamingo Hotel
Planet Hollywood Spa
Spa at Harrah's
Golden Nugget Spa
Avalon Day Spa Discounts
Get up to 51% off at Avalon Day Spa. Located on West Flamingo Road, Avalon Day Spa offers trained technicians who use specialty waxes to remove unwanted hair from the eyebrows and upper lip area, helping their clients obtain a well-groomed, attractive look. What's more, they offer a selection of massages, such as a Swedish massage with long, gentle strokes and deep circular movements that rejuvenate, relax, and energize. Or they might give a deep-tissue massage, which employs more forceful and deeper techniques aimed mainly at healing injured muscles.
30% Off The Spa at Trump Hotel
The Spa at Trump and its nine treatment rooms act as a relaxing oasis against the hustle and bustle of the Las Vegas Strip. Within these oases of calm at the Trump International Hotel, seasoned aestheticians and therapists go about their business: bestowing personal care and attention upon clients through massages, facials, and body treatments.
55% Off Fabulous Eyebrow Threading
Located at Villas at Centennial, Fabulous Eyebrow Threading?s staff members enlist the historically significant practice to accentuate the faces of their clients. They snag and remove entire lines of eyebrow or lip hair with one swift tug, making threading more precise but less painful than tweezing or poking each hair until it is so annoyed that it uproots itself and leaves. They can also use soft wax on faces and bodies if patrons prefer it, and can embellish or refresh newly groomed visages with lash extensions and facials.
57% Off Mutao Wellness Spa
At Mutao Wellness Spa a group of dedicated staff works together with the goal of totally pampering their patrons. They offer deeply relaxing massage services in the East inspired interior. Come and join happy, satisfied visitors of this spa facility.
73% Off Lash Vegas LV
Individually applied extensions can add length, volume, and curl to existing eyelashes; eyebrow extensions help create a more defined look.
38% Off Aveda Institute Las Vegas
At Aveda Institute Las Vegas, owner and educator John Gronvall preaches social responsibility to the licensed instructors and students he oversees. Gronvalls's curriculum also covers the history of Aveda, which was founded by environmentalist Horst M. Rechelbacher. Promoting the founder's vision of living in sync with nature, Gronvall encourages burgeoning cosmetologists and aestheticians to use botanically based formulas for hair and skin.
41% Off The Spa at Harrah's Las Vegas
Between slot machines and magic shows, Las Vegas-goers can soothe away their stress at The Spa at Harrah?s Las Vegas. Located on the fourth floor of the Carnaval/Valley Tower on the center of the Strip, the spa is in the perfect position to allow spa-goers to escape the hustle-and-bustle of the city and melt away stress in the steam room or with a full body massage. Their top-notch treatments include pampering packages, manicures, facials, and more and, if after all that relaxation, guests want to work up some endorphins on their own, they can hit the cardio equipment or weights to work up a sweat before soaking their muscles in the whirlpool.