Las Vegas shows on the Strip are hot, even this winter! With Las Vegas show tickets starting around $25 you'll find a great performance at a great price, especially with all the sales going on this March. It doesn't matter whether you're 4 or 84 because these days Las Vegas shows peform for all ages. The Entertainment Capital of the World has lots of production shows, headliners and debuts in 2020--the Las Vegas shows scene has never been hotter! Cirque du Soleil Las Vegas announced a new show, R.U.N. at Luxor hotel replacing Mindfreak, the show featuring Criss Angel which moved to Plant Hollywood.
Cheap Las Vegas Show Tickets
Las Vegas show tickets aren't hard to find, but discount ones can be. Luckily, we know the entertainment landscape in Vegas--having lived and worked here for 30 years--meaning we can help find the cheapest Las Vegas show tickets around, even during peak weekend periods. A tip: generally speaking, be sure to buy your show tickets online, prior to arrving at Las Vegas. Far better show ticket discounts can be found online than here in Vegas.
2 for 1 Vegas Show Tickets
2 for 1 Las Vegas show tickets! Whoa? Really? Well yes but they're not available all the time. When we get that 2 for 1 show ticket info we'll add it right here.
Show Tickets for Locals
Yes! It pays to be from Vegas baby! I'm excited to announce that there certainly are Las Vegas show ticket discounts for locals so if you're a Las Vegas resident be sure to check out that list.
Las Vegas Dinner Shows
Nothing beats a Las Vegas dinner and show--a classic favorite in Vegas. The dinner and show with the widest option on meal choices is most certainly Tournament of Kings but if you're not into jousting shows, check out the full list of options below:
Tournament of Kings
Wow
Vegas! The Show
Drag Brunch at Senior Frog's
Gregory Popovich Comedy Pet Theater
V - The Ultimate Variety Show
Opium
The Rat Pack is Back
Beatleshow
Menopause the Musical
The Mentalist
Hitzville - The Show
Zombie Burlesque
Marriage Can Be Murder
Sex Tips for Straight Women from a Gay Man
X Country
Shows in Las Vegas Tonight
If you're looking for tickets for shows in Las Vegas tonight, it's your lucky day becuase each of the shows we feature below offers tickets for tonight!
Two new Las Vegas shows are Paula Abdul, performing at the Flamingo hotel. Fans of Def Leppard can look forward to hearing their greatest hits including "Pour Some Sugar on Me," "Love Bites," "Rock of Ages," "Photograph," "Hysteria," "Armageddon It" and many more. Def Leppard will perform inside the Zappos Theater inside Planet Hollywood Resort.
Cirque du Soleil & Similar Shows
Cirque du Soleil has dominated production Las Vegas shows for years but there are no shortage of challengers to their crown. Celestia, a new show at The Strat taking place in a 200,000 square-foot tent featuring world-class performers from around the world including favorites from "America's Got Talent" to create a dazzling world you won't want to leave.
Production Shows
The new Spiegelworld Las Vegas show Atomic Saloon has officially launched this July inside Grand Canal Shoppes at The Venetian Resort. This 18+ performance features gun slingers, rogue tumbleweeds, atomic bomb test sites, you name it....anything can happen at this show.
Compare David Copperfield show tickets:

It's David freakin' Copperfield. Need we say more? We really don't but since we love talking about this world-famous magician who just so happens to be our neighbor, we'll go on and brag about him and his show anyway. The perfect combo of nostalgia, magic and showmanship, master illusionist David Copperfield continues to wow us time and again.

Move aside Christina Aguilera, the newest celebrities in Vegas are 30 furry criters--all once in animal shelters--and one clown named Gregory. Snowbird, a cuddly white cat, is the show's diva. Popovich Comedy Pet Theater is just about the cutest show you'll ever see. And don't be surprised if during the show you catch yourself meowing and barking with the rest of the audience!

Compare Popovich Comedy Pet Theater show ticket prices below

In High Demand - Some Sections Sold Out

Fans of Criss Angel & Cirque du Soleil get to see a unique combination of the two forces. The show features Angel's magic and well-known stage presence presented with the artistic flair that is Cirque du Soleil's signature. The main focus of every act is Angel's magic. The set and illusions are stylized with a gothic feel much like an old-fashioned circus.

LOVE by Cirque du Soleil takes audiences on a magical journey through the fantastical world depicted by the music of the Beatles. Acrobatics, aerialists and a cast of colorful, intriguing characters combine to create a mystifying visual pared with the already sensational soundtrack.

8% Off Today!

It takes one heck of a performer to tackle Michael Jackson's legendary musical catalogue, but just as he was no ordinary artist, Cirque Du Soleil Michael Jackson ONE is no ordinary show. If the music isn't enough to get you into the action, the effects are sure to do the trick. Lights, gravity-defying acrobatics, state-of-the-art hip-hop infused choreography with the King of Pop's signature dance moves fuse seamlessly for what Rolling Stone called "A virtual parade of WOW moments."

Up to 42% Off! Best Price Guaranteed.

KA is a coming-of-age tale, presented in Cirque's now legendary 'feast-for-the-senses' style that is, at the same time, exhilaratingly beautiful. Inspired by the Egyptian idea of 'ka a spiritual duplicate' the show tells the story of twins, male and female, who are separated and finally linked in their destinies and their destinations.

VIP Seat Upgrade: Free Drink & 2-for-1 Buffet Voucher

Mac and his goldfish (don't worry, we won't spoil the surprise for you) have been renowned fixtures of the Las Vegas show circuit for over a decade and it's easy to see why. At first glance, his retro style may be off-putting, but don't be deterred by the plaid suit and bad haircut – retro doesn't mean old-fashioned, and in this case it certainly doesn't mean boring!

Booked +100 Times the past 24 Hours.

In the inimitable style of all Cirque de Soleil shows, O weaves an aquatic tapestry of eye-catching moments with world-class divers, synchronized swimmers and performers of every description. Defying gravity and the human imagination, the show embraces the magic of music, extraordinary costuming and the surreal, moving every element out-of-the box to provide once-in-a-lifetime entertainment.

It's definitely getting hot in here and the performers are definitely taking off all their clothes. Exploring the very sexy and very un-family-friendly side of Cirque du Soleil, Zumanity whips - er - whisks audience members up for a deliciously wild ride to discover their sensual side. Unlike other Cirque du Soleil productions, Zumanity has no storyline. Instead, this highly eroticized, cabaret-style spectacle offers a bunch of unique characters whose performances are each themed by different elements of sexuality. Oh, and there is no traditional Cirque gibberish either unless you count some moans and groans as such.

Cirque du Soleil has one of the best track records on the Las Vegas shows circuit. So when they told us they're launching a new immersive show at Luxor Las Vegas, we could hardly contain our excitement. R.U.N by Cirque du Soleil is the formal title and overarching theme for the show. Hopefully, this doesn't require us to do any cardio, because that could get ugly real quick. Unlike the signature Cirque du Soleil repertoire, this show is more about stunts than acrobatics, so we're all in for a treat. Although they wow us with their action-packed moves, this show has incorporated an extensive storyline.

Blood is thicker than water, and we're digging this family band's style. The Bronx Wanderers at The LINQ deliver a rock 'n' roll style that takes us back to the days where we used to play the drums and air guitar in the kitchen, while dear old dad was making pancakes.

Hitzville The Show is a nostalgia-filled trip through the Motown hits of yesteryear. Vocalist Jin-Jin Reeves, along with backup singers and the five-piece Hitzville band, fills Planet Hollywood's V Theater with an authentic Motown sound and experience that will have you clapping your hands and dancing in the aisles. Hitzville is a journey through the times and places that made Motown famous, opening up with The Pips' classic "I Heard it Through the Grapevine," and going through different acts, going from one influential Motown band to the next.

There's a lot of magic in Las Vegas, but how many magicians can say they're a former Cirque du Soleil performer? Illusionist Xavier Mortimer can. And he's bringing comedy and enchantment together to create a dream world of magic at Bally's Las Vegas.

From Amy Schumer to Chris Rock, the critically acclaimed Comedy Cellar from NYC is the hot spot when it comes to comedy gold. Now, it's coming to Vegas to give us a piece of the action. Comedy Cellar is coming to the West Coast after 36 years of success in New York City. If you think about it, that's enough laughs over the years to get everyone in the world through those dreadful Mondays and home to a glass of wine. Every night, five comedians will stand-up on stage and do what they do best, make the whole crowd laugh. Dave Chappelle, Ray Romano, and even Jon Stewart got their start here, and look where they ended up. All with their own shows. And if all those legends came from the same place, you never know which big rising comedian is going to come out of this cellar in Las Vegas. 

The '90s are long gone, but Prince fans can still party like it's 1999 when Jason Tenner gets on stage. Tenner has been performing his Prince tribute show in Las Vegas for more than 10 years. Dressing up as Prince for Halloween in 1996 sealed the deal for Tenner to turn from everyday band member to tribute artist. He would watch the movie and then pause it and try to mimic Prince's exact movements and facial expressions. To perfect his voice he would sit in his home studio and record himself singing songs and then listen to how they sounded against Prince's voice. This is dedication people, and because of this most people think it's the real Prince up on stage.

Some say he's a cool cat. Others say he has the voice of an angel. One thing we can all agree on is that Barry Manilow is a treasure. A treasure that deserves to be treated like the musical royalty he is. Hailing from "The Big Apple," one could say Manilow has entertainment in his DNA. Having had success throughout five decades, it's tough to argue his biological makeup. Aside from his 50 top 40 hits, piles of multi-platinum albums and sold more than 85 million albums. Manilow is probably best known for being hugged by Bob Dylan and being told, "Don't stop what you're doing, man. We're all inspired by you." #Goals. And what does one do once they receive a compliment from one of music's greatest contributors? They create iconic jingles for brands like State Farm Insurance and Band-Aid (yup, THOSE jingles).

Put on your blue suede shoes and head over to the all-Elvis tribute show: All Shook Up. All Shook Up is a tribute to the King of Rock 'n' Roll. This astounding show comes backed by a live band, so be ready to cut a rug. "The King" will only be playing the hits, like "Heartbreak Hotel" and "Suspicious Minds."  Be prepared to take a trip back in time with one of music's greatest artists. You're not going to want to miss out.

The power of the mind takes center stage as international mentalist Frederic Da Silva returns for his second stint in Las Vegas, Paranormal at Bally's Las Vegas. The magic, mind-reading, hypnosis and a mystery of this show isn't just in your head. Da Silva has been honored with numerous awards for his powerful abilities. He's the 2011 winner of the FISM European Championship of Magic. In 2010, he was awarded the Nostradamus d' Or as best mentalist in Europe and was also a prize winner in the FFAP French Championship of Magic. Many fans may also know him as a contestant on "France's Got Talent." Da Silva's afternoon show will leave you guessing as to what is reality and what is illusion. He will get inside your head and make predictions that seem unbelievable. He may even know the name of the person you've been obsessing about or predict what you have in your pocket. Prepare to have your mind blown ... and in some cases, read.

Fantasy, a dynamic topless revue, showcases the Strip's sexiest dancers flaunting your wildest fantasies. Heating up the intimate Atrium Showroom, the women of Fantasy almost bare it all in a variety of sultry costumes throughout the high-energy dance numbers. However, while the costumes play a big role in bringing sinful scenes such as sexy schoolgirls, rowdy cowgirls, and spicy Latin dancers to life, it's when the costumes hit the floor that jaws really drop to the same level. With the majority of the show's soundtrack sang live by Fantasy host, Jamie Lynch, each act is filled with undeniable talent at every level.

These are NOT basement guitarists and karaoke wannabees who stumbled out of the garage and onto the stage to p... Read more

Most people are familiar with Leno's every-man style from his work as the host of the Emmy Award-winning "The ... Read more

Get ready to have an out of body experience at Celestia Las Vegas.  This Las Vegas production... Read more

Anything can happen in the wild wild west. Gun slingers, rogue tumbleweeds, atomic bomb test sites, you name i... Read more

Tape Face is one of those comedians who looks a little bonkers, but, he means no harm, it's all part of his act, and you'll want to see what he does next. Plus, since he doesn't speak this is a Las Vegas comedy show that anyone, no matter what age (yes, this is an all ages show), can enjoy. Tape Face is a worldwide sensation who is so eccentric, whimsical that it's one of the few Las Vegas shows with it's own custom built theater aptly named "The House of Tape." Sam Wills, the creator of Tape Face has been seen on America's Got Talent, the New Zealand International Comedy Festival and the World Buskers Festival.

Jeff Civillico can ride a unicycle and juggle at the same time, but that's not all that makes him entertaining. It's his enthusiastic interaction with the crowd and quirky mannerisms that whip audiences into a comedic frenzy in Las Vegas. With odd signature moves like his high side kick followed by an exaggerated wedgie pull, Civillico is the definition of zany, and that's what makes him entertaining. If you're that taken by Civillico's on-stage idiosyncrasies, they're emblazoned on a T-shirt that you can purchase after the show. Civillico rapidly transitions from showing off his aptitude at juggling pins and spinning plates on his fingers to getting people from the audience on stage to assist him with his next act.

Whether you're a little bit country or a little bit rock and roll, Donny and Marie Osmond will have you dancing in your seats (or maybe the aisles depending on whatever you're sippin' on) with their feel-good Vegas concert. Still performing together today with every bit of gusto and showmanship that previously sky-rocketed the two into teen stardom, Donnie and Marie's headlining Las Vegas show takes audiences back to yesteryear while simultaneously indulging onlookers with today's popular hits. Donny and Marie reunite on stage toward the end of the show, singing some of their classic hits like "Make the World Go Away," "Morning Side of the Mountain" and "Deep Purple."

Country music superstars Reba McEntire, Kix Brooks and Ronnie Dunn take the stage at The Colosseum for a limited, one-of-a-kind, Las Vegas residency, Reba, Brooks & Dunn: Together in Vegas. Having topped the country charts with their individual hits, Reba and Brooks & Dunn have collectively celebrated more than 45 number one hits, garnering the artists multiple multi-platinum records and an astounding following. With hits including "My Maria," "Red Dirt Road, and "Ain't Nothing 'Bout You," country duo Brooks and Dunn were quick to gain widespread accolades and immediately following the beginning of their career more than 25 years ago. In similar ranks, Reba burst onto the music scene as a country pop artist in 1975 and has hits including, "Love Needs a Holiday," "How Blue," and "Fancy."

Get ready for an R&B flashback in the flashiest of ways as Boyz II Men takes you on a soulful journey with a collection of their hits from years past, a sample of their new music, an a capella quartet demonstration as well as an energetic sample of some of Motown classics. Boyz II Men have officially joined the ranks of many entertainment greats including Celine Dion, Shania Twain, Faith Hill and Tim McGraw, and Guns N' Roses with an extended residency in Las Vegas at The Mirage Hotel and Casino.

Who knew politics could be this damn funny? Fans of Bill Maher did. This comedic genius has made a name findin... Read more

Named one of the "25 Most Influential Hispanics in America" by Time Magazine, George Lopez has honed the art of examining race and ethnic relations with hilarious results. And one of his favorite targets? Him and that big head of his. When life gives this man a limón, he makes a killer tequila-spiked lemonade. Instead of dwelling on his dark past, he uses humor to make light of things and he's only gotten better over time.

Yep, you read that correctly. Ray Romano and David Spade have teamed up to entertain Vegas audiences at the Mirage! And let us tell you, their show is a total crowd-pleaser. When you think of Romano, you think of a relatable, bumbling guy who's consistently funny in every single role he plays. Spade, on the other hand, has made a career out of sarcasm and scathing remarks. Their unique comedy styles blend together to create something that is truly delightful.

Nasally voice, curly cues (nope, it's not Adam Sandler), it's one of our faves, Jerry Seinfeld. He's hitting the Vegas Strip and it's kind of a big deal. Launching his stand-up career at New York's Catch A Rising Star Comedy Club, Seinfeld has become one of the brightest stars of them all. Boy, New York sure knows how to make 'em. Most of you probably know him from the iconic '90s show "Seinfeld," which everyone still loves. Since becoming humongously successful, he's become a best-selling author, movie actor and a show creator (again!). All while staying true to his stand-up roots.

In High Demand - few tickets remain

In the great pantheon of 20th century entertainers only a few achieved legendary status, and no one quite captured the imagination like Michael Jackson. Jackson's oeuvre is largely family-friendly for kids 6-10 and the show is reported to be about an hour long, perfect for young attention spans. Be aware that seats are not assigned with ticket purchase, so early arrival is recommended so you can grab an aisle seat on the off-chance your child needs to get up during the performance.

Combining a wide array of entertaining acts from around the world, "V - The Ultimate Variety Show" delights audiences with special effects, magic acts, side-torturing comedy, visual arts, acrobatic performances, and much more. Although many Vegas shows enthrall audiences with comedic standup, acrobatic feats, or got-your-nose antics, "V - The Ultimate Variety Show" covers the entire spectrum of entertainment, providing a diverse collection of performances sure to please disagreeing groups or argumentative hydras. Performers of the rotating cast include hand-balancers Iouri and Gabor, Melinda The First Lady of Magic, the skating daredevil duo The Skating Aratas, Turf from America's Got Talent, and the Quiddlers from NBC's I Can Do That.

Potted Potter, the widely imaginative continuation of the J.K. Rowling Harry Potter books, is coming to Las Vegas this summer for a 10-show run after a successful run in New York City's Theatre District and London's West End.

Blink-and-miss-'em illusions and a wicked wit fuel Nathan Burton's lightning-paced showcase of teleportation and transformation. As seen on the first and fourth seasons of America's Got Talent, Burton has unlocked the secrets of self-levitation, dematerialization, and appearing simultaneously in homes across the country. Whether slicing up showgirls or throwing himself in the microwave, the old-school showman excels at visual gags and moderately risqué, though family-friendly, one-liners. Elaborate props, high-energy music, and a bevy of lovely assistants add to the spectacle.

Tournament of Kings transports audiences into the legendary realm of King Arthur. Forget the average 'dinner and a show' night out: this is an immersive and interactive experience like no other. The theater-in-the-round arena hosts valiant knights on horseback jousting for their honor while you enjoy a hearty three-course meal eaten medieval-style: sans utensils!

Compare Tournament of Kings tickets below:

Watch Piff the Magic Dragon and his assistant Mr. Piffles star in their long awaited solo show. Fresh from his success on "America's Got Talent" and following record-breaking ticket sales throughout North America on his first US tour, Piff the Magic Dragon will leave you amazed with his slight-of-hand tricks and magic. You'll be amazed by Piff the Magic Dragon and Mr. Piffles, the world's only magic performing Chihuahua. They will perform a selection of their greatest hits from a repertoire that stretches over six previous critically acclaimed solo shows.

Category A seats: Free drink, popcorn, merchandise item!

Dance enthusiasts and casual fans alike will find plenty to love in this high-tech mix of stunning hip-hop influenced choreography, special effects, and the group's trademark flair at MGM Grand Las Vegas. Voted 'Best Family Show' and 'Best All Ages Show' for three years in a row, Jabbawockeez is modern dance at its most fun and most accessible.

Compare Jabbawockeez tickets below:

It's hard to put Blue Man Group into words: take a rock concert and a comedy show, add a heaping dash of whimsy, stir in unrivaled creativity and a generous pinch of high-tech visual treats. Shake well and serve! There's no act in the world like Blue Man Group, and their enduring popularity proves it. Blue Man Group can be called the ultimate sensory overload show. Three black cladded mute men covered in shiny cobalt blue paint take the audience through a journey of sound, light and color. They entertain using music and lights, drums, neon, and movement. This show is fun, bright, visual, colorful, funny and bursting with theatrics and entertainment. There's a reason why 35 million people around the world have attended a Blue Man Group performance, because it's fun and creative and bizarre.

Compare Blue Man Group show tickets below:

When Terry Fator and his puppets are a marriage made in Sesame Street heaven. Without each other, Fator would have been just another middle-aged singer to walk across the stage on "America's Got Talent." And, well, the puppets would still be puppets. But thanks to their exposure of winning "America's Got Talent," Terry Fator has capitalized on his success and now headlines in Vegas with essentially a puppet show.

Compare Terry Fator tickets below:

ATTENTION: Absinthe is offering very few performances at the moment so th... Read more

Le Reve Splash Zone seats--also known as Poolside Seating--are those located closest to the Aqua Stage, more p... Read more

Compare Mystere show tickets below:

Mystere is the type of Las Vegas show that EVERYONE loves. It was the first Cirque du Soleil show in Vegas, it's been around for ever, and gazillions of kids have seen it, for a good reason -- it's AWESOME! It was voted Best Family Show by LasVegasKids in 2018 and 2019 because of its breathtaking acrobatics and stunts and because every seat in the theater is great...even the cheapie seats!

Prepared to be wowed at the show "WOW" (yes, sometimes we resort to puns when absolutely necessary). The production "WOW" is ready to ignite the glitter cannons and land in the only place it belongs, the Entertainment Capital of the World. The production pulls out all the stops by featuring acrobatics, 3D-multi-media projections, great theatrical lighting and even one of the coolest water stages you've ever seen (wink, wink). They're not holding back, and why should they? It's Vegas, baby and we're the city that loves to entertain. To make the deal even sweeter than that warm apple pie your Aunt Agnes makes every Thanksgiving, the Rio transformed the showroom to be more immersive with the audience. So you'll be right up against the stage to see the stunts up-close-and-personal when the cast comes out to show off their moves. Your heart will stop every time you see them fly into the air and stick flawless landings.

Compare Mat Franco tickets below:

Don't speak, we know just what you're thinking. There's "No Doubt" in our minds that you're just as excited as we are for Gwen Stefani to come to Vegas. Now, as you know, Stefani ain't no hollaback girl and her music is B-A-N-A-N-A-S, in a good way. C'mon, we can't be the only ones who sing that song while spelling bananas. She's been on fire ever since "No Doubt" hit the music scene and she's still as hot as ever with her solo career. She might not have always been a rich girl, but she's always been "yummy." If you haven't caught on by now, you're going to have to put your headphones in and pull up her Spotify playlist.

The holidays are here and Terry Fator is transforming into a Very Terry Christmas between November 23 - Decemb... Read more

With his wild, electric blond hair, Murray is hard to miss. Some 22 million viewers nationwide watched the charismatic magician perform as a semifinalist on the NBC hit show "America's Got Talent." He did the largest magic trick ever performed on the show by making a 1918 steam train locomotive vanish in mere seconds. Now you can see Murray perform live on the Vegas stage. Murray is well known for his larger-than-life illusions, such as making a Ferrari appear from thin air and transforming a showgirl into a 450-pound tiger. With a knack for keeping his audience entranced with amazement, his show gives his onlookers a uniquely immersive experience. During the show he performs two of his signature illusions in the middle of the audience, giving them an intrusive 360-degree view of him and his tricks while leaving no hiding space. Even when he's on stage, the showroom makes everyone feel like they are up close to Murray and his mind-blowing magic.

Legends in Concert isn't just a "tribute show," it's THEE tribute show. And it has all the big names. Las Vegas heavyweights like Elvis, Barry White, Frank Sinatra, Prince and Lady Gaga. Like the O.G. artists themselves, Legends takes things up a notch by adding bedazzled costumes, crazy, wild backup dancers, and an over-the-top on-stage orchestra. All of this awesomeness isn't to take away from the fact that these performers can really sing. These are trained, talented performers and not some fools they pulled out of the local karaoke bar.

Can't decide between a comedy show, a concert, and a celebrity impersonator? Check out Gordie Brown and you'll be sure to get a taste of all three. Brown managed to snag a spot at Hooters, where he mixes together the best of all three worlds. He'll have you cracking up throughout the show, alternating between a whole host of celebrities and musicians. One minute he's doing a flawless "you talkin' to me" Robert De Niro, and the next he's jamming out to "Burning Love" by Elvis. Jack Nicholson, Michael Jackson, Garth Brooks, Prince, Willie Nelson…you never know who he might transform into next!

Absinthe is the ideal blend of variety, wild acrobatics, and lots of people doing ultra cool things and it's the one Las Vegas show you'll never forget. Just like the glowing green spirit that is the show's namesake, consuming this experience will make you feel as though you were struck by something wonderful you can't quite put your finger on.
Questions and comments

Should I buy Vegas show tickets online or in Vegas?
3 of us are traveling to Las Vegas in August, is it cheaper to buy show tickets online or when there?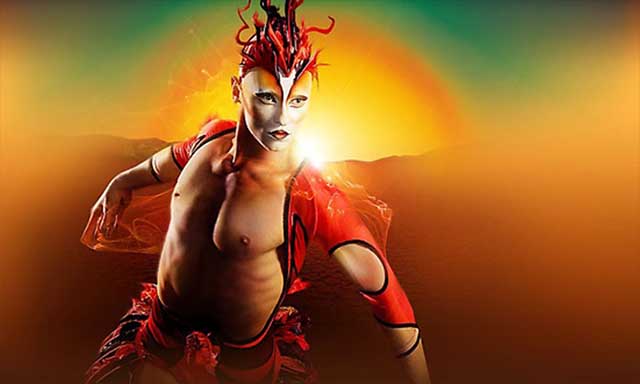 LasVegasKids.net
Vegas Family Experts
The basic rule is buying online before you get to Vegas is mostly the best option for getting discounted show tickets but there are no guarantees. Simple reason for this is because, like the airlines, Vegas shows need to fill a good portion of each night's performances as quickly as possible to at least reach a break-even point, and feel financially secure. This is where the Vegas show tickets discounters come, reduce the ticket prices and sell as much as possible and this is generally done online on websites such as Vegas.com (who we sell show tickets with). After break-even is reached, show ticket prices begin to rise which means if you want until you arrive in Vegas to buy a ticket you'll likely pay more. Our advice, buy your show tickets now.
&nbsp

Cheap Las Vegas Show Tickets
We're a family of 5, 2 adults and 3 kids who are all under 8. Las Vegas show tickets can be costly for a large family. What's the best way to get cheap las vegas show tickets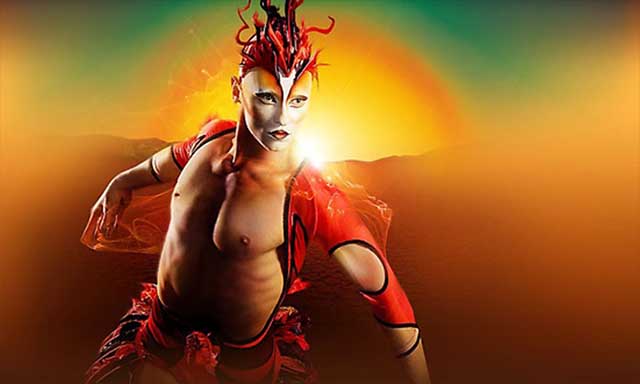 LasVegasKids.net
Vegas Family Experts
I feel your pain but fortunately you've got some good options. If your travel schedule is flexible take your Las Vegas vacation during the off peak season which is most dates in late April, early May, September, November and December. Going any other time will likely mean higher show ticket prices as there a more visitors demanding a fixed number of show seats.
Steer clear of most Cirque du Soleil shows, the exception being Mystere, which is pretty much always very competitively priced.
Some great Las Vegas family shows normally under $60 per ticket are Mystere, Popovich Comedy Pet Theater, Blue Man Group, Ka by Cirque du Soleil, Mac King, Nathan Burton and Adam London (both under $20 per ticket), Jeff Civillico, V-Ultimate Variety Show, and Murray The Magician (under $30).