If you're looking to spend some time in Las Vegas this December, you've picked a sweet locale to catch a break and get away from it all. Christmas and New Year's Eve will be hoppin' in this neon Nevada city. The events, the shows, the chance to do all things with a Yuletide joy that can only come from finding yourself in such a vibrant spot -- they're all waiting for you! Here's a short-list of great things to do in Las Vegas this December:
See the Glittering Lights Event in a Whole New Light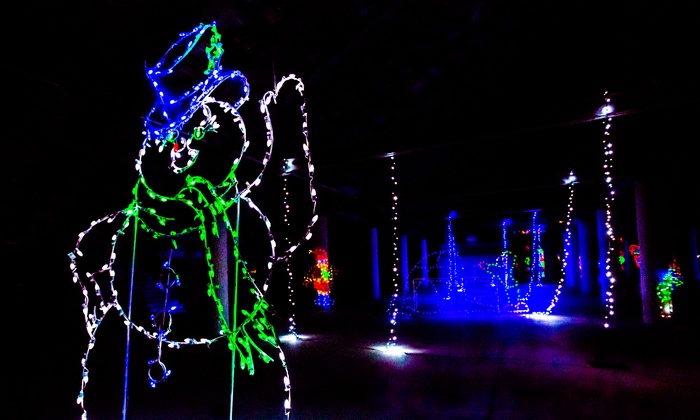 Voted as one of the 20 best holiday light shows in the U.S., Las Vegas Motor Speedway hosts the Glittering Lights event annually, now going into its 18th season. The holiday drive-through light show takes place their 2.5-mile track and supports the Speedway Children's Charities, impacting more than 20K children each year. Throughout the drive you can tune into their dedicated FM radio station to hear classic Christmas tunes the whole way! No car? No problem! Throughout December and ending January 6, 2019, Glittering Lights provides the opportunity for those with a vehicle to tour the display themselves and those without one to take the Santa Tram! And, not only that but, you can also experience the Living Nativity (held on select dates) you can purchase from the many food and drink concessions on-site in support of area Boy Scout troops, and new this year is the Avenue of Flags - a tribute featuring all 50 state flags flown over each state's capital!
Don't Forego Your Annual Viewing of the Nutcracker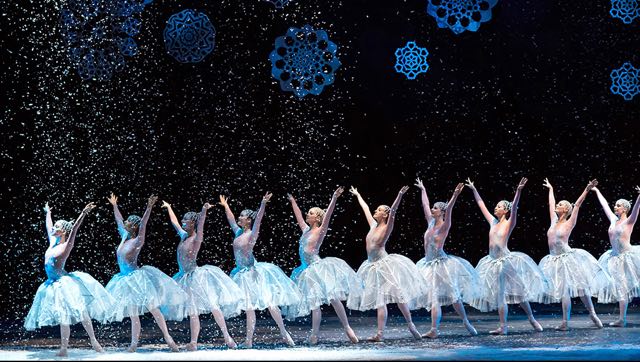 Attending a wonderful annual event such as a performance of The Nutcracker ballet can continue to be an annual family tradition, enhanced with a ticket to the Nevada Ballet Theater performance of this Christmas classic. Now playing at the Smith Center for the Performing Arts, it combines the same wonderful choreography and classically designed ballet costumes you're accustomed to, with the sensational experience that only a live Las Vegas orchestra can bring to the event. It's been hailed as "The most visually beautiful production..." by the Las Vegas Sun and features fairies, waltzing flowers, and moonlit snow. For a family affair, the Nutcracker Wonderland, located in the Troesh Theatre, adjacent to Reynolds Hall at the Smith Center, has been decked out in glittering glory as a pre-event holiday environment. Ahead of the ballet, a special guest will arrive to read the story to children, followed by refreshments, souvenir shopping, and then settling in for the performance.
Enjoy the Weather on an Outdoor Ice Rink
The Cosmopolitan of Las Vegas transforms the Boulevard Pool into a 4,200-square-foot ice rink on which you and your friends or family can find pure skating delight! Complete with firepits on which to make an indulgent s'more (or two,...maybe three,) you can succumb to your childhood delights while also satiating your adult desires for seasonal food and beverages (eggnog anyone?) Depending on the Las weather during your trip (which could range from the high 50s to low 60s but has been known to surprisingly dip to freezing every now and then,) you may want to bundle up for this amazing experience. Transformed into a winter wonderland, the rink is surrounded by glittering lights, features a light dusting of snow in the evening (happening every 30 minutes...so, how's that for predictable weather?!) and hosts a variety of special events. You can attend a special Christmas tree lighting, get pictures with Santa or even the Grinch, or experience a New Year's Eve event unlike any other (do the words "open bar" flip your switch?) There will also be a live DJ and fireworks to ring in the New Year in style.
Find a Cozy Hotel Room to Hole Up in for the Holidays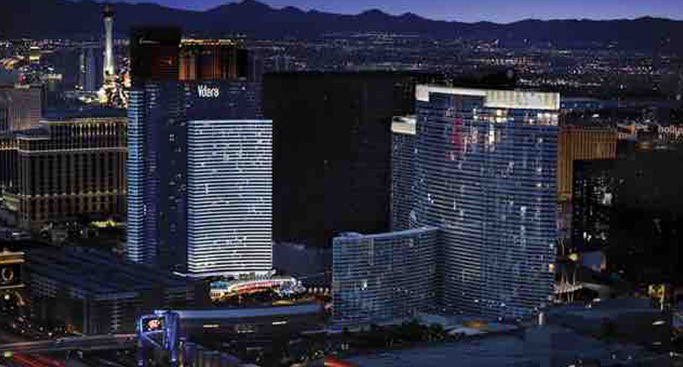 Christmas and New Year's Eve are wonderful times to find yourself in Las Vegas! Whether you're looking for a hotel with a superior view of the strip, or you're looking for something cozy to stay cuddled up in between events and shows, this city has an endless number of accommodations to choose from. If you feel you'll spend much of your time out of the room and just require a place to lay your head at the end of the day, here's where to source a listing of rooms at reasonable rates.
See New Year's Eve Fireworks From a Whole New Perspective
If you're looking to celebrate New Year's Eve in style, you can't go wrong in Las Vegas. The fireworks display that kicks off the start of a new year is a spectacle beyond belief, and you'll want to have the best possible spot from which to see it -- after all, you'll be among over 300,000 people vying for a view! At 5 p.m. on December 31, traffic is stopped on the Strip, ultimately turning it into one giant block party. In 2017, the city did NYE in style, featuring a display worth at least a half-million, with several casinos along the 4-mile stretch of pure light, attraction, and fun joining in on the show. To get the best glimpse of all the hotels setting off fireworks from their respective rooftops, why not visit the High Roller observation wheel? At a height of 550 feet and a full rotation that takes a half-hour, you'll have plenty of time and a phenomenal perspective from which to catch the shows...and maybe even pop the question! If you'd like to see the spectacle from a free locale, any spot along the Strip can be great, but the Carnival Court at Harrah's is a unique place to watch the pyrotechnics, and pedestrian bridges are excellent options as well (like the one linking the Bellagio to Bally's.) If something a little more high-class is your glass of champagne, New Year's Eve fireworks viewing parties are being held at Cosmopolitan Las Vegas, the Cromwell, Skyfall Lounge at Mandalay Bay, Stratosphere, and, of course, the NY-NY Hotel and Casino! Cheers, and happy New Year!