These days entertainment, in all forms, is popping up all over the Las Vegas Strip and the newest, coolest trend is in gaming (not the gambling type). Las Vegas arcades have become elaborate entertainment centers with gaming, dining, drinking, and fun for the entire family...and they're kid-friendly with rare exception. An important word on Las Vegas Strip arcades, all prohibit unattended children so plan on having an adult or nanny nearby.
Now back to your regularly scheduled programming...
1

Big Apple Rollercoster and Arcade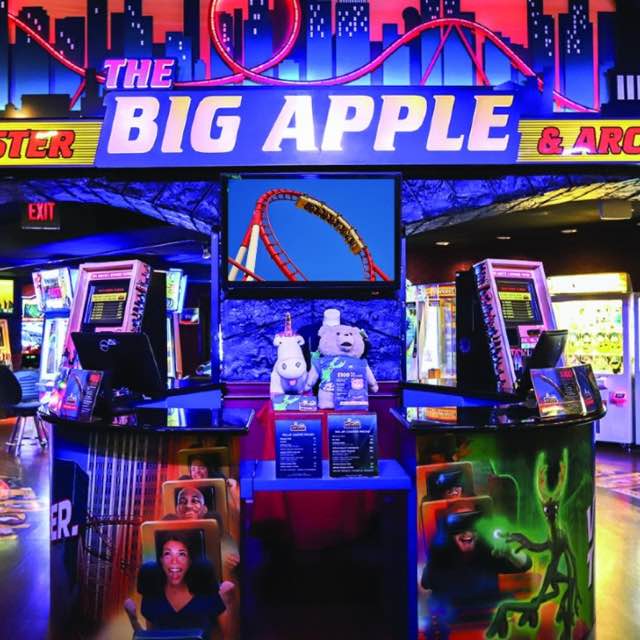 Kills two birds at New York New York hotel: ride the Big Apple Rollercoster and take aim at ArcadeCome. The Big Apple Arcade is one of the larger arcades on the Las Vegas Strip--at 32,000 square feet it's pretty huge actually--and offers some of the latest video & arcade games as well as some old time classics such as Skee-Ball, Air Hockey, and NBA Fever. Located on the second floor of the Greenwich Village area, above the casino, the Arcade is within easy access and quick walking distance for adults at the casino, restaurants and bars. Big Apple Arcade is open 7 days per week from 10 a.m. to 11:30 p.m. Weekend hours are a bit longer. If you're considering staying here check out our New York New York hotel deals
2

Fun Dungeon at Excalibur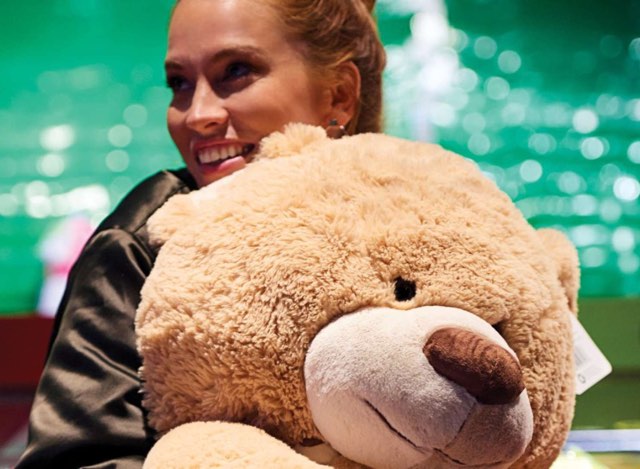 If there is any kid's activity that can top a day at the pool, it is playing the games at Excalibur hotel arcade called Fun Dungeon. The Fun Dungeon is conveniently located on the lower level and open daily from 10 a.m. to 10 p.m. Once your kids discover this place, they won't want to leave. Fun Dungeon offers 200 games, including 15 carnival midways, 10 kiddie land games, 60 arcade games, 10 sports games and 106 redemption games! Wow!
Of course, with all that activity and excitement, your kids are bound to get thirsty or be in the mood for a snack. Not a problem. Dairy Queen and Orange Julius are right there in the arcade. An added plus is that Fun Dungeon is a lot cheaper than the Adventuredome at Circus-Circus hotel and a lot less crowded.
Excalibur hotels rooms are pretty nice and on the lower end of the price scale as Vegas goes but do yourself a favor and score the best Excalibur hotel deal possible.
3

MGM Grand Hotel Arcade

Yes! The MGM Grand hotel deal: two arcades! First up is the 11,400-square-foot game center featuring various games of skill and kiddie rides in addition to the latest video arcade and high-tech virtual reality games. This arcade is open to all ages. The second arcade is Level Up, see below:
4

Level Up 21+ Arcade at MGM Grand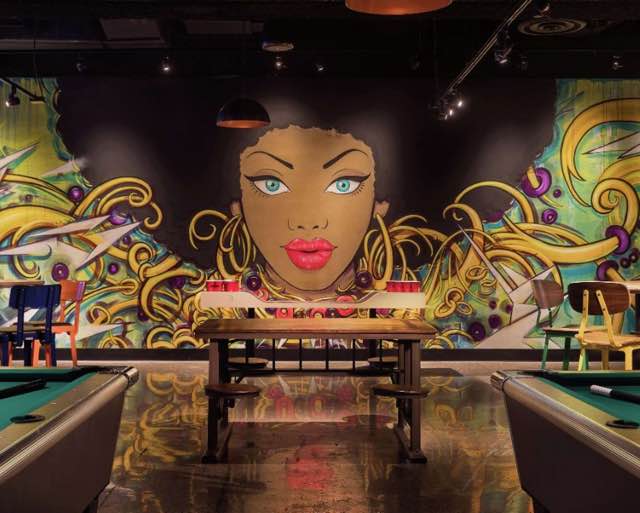 Level Up at MGM Grand hotel is changing the way Las Vegas views arcades. Offering a new era in interactive, skill-based fun games combined with a bar/lounge and tranditional games such as pool and billiards. Located between Hakkasan Nightclub and the MGM Grand Race and Sports Book, the tech savvy, adult playground features pay-to-play offerings in a social atmosphere, designed to not only attract the next generation of players, but existing players seeking innovation. Must be 21 and over to enter.
5

Bellagio Hotel Arcade

Tucked away out of sight from the main casino area is the Bellagio hotel arcade. It's small but features just enough games to entertain boys and girls up to about 13 years old. If you're considering staying here why not check out Bellagio deals
6

Aria Hotel Arcade

Located on the 2nd floor Promenade area, the Aria Hotel offers a small arcade with the latest games and a few traditional ones for diehards like myself--Pac Man, Centipede, and others. There's nothing stellar about this arcade but it's a nice place to kill a few hours.
7

Luxor Arcade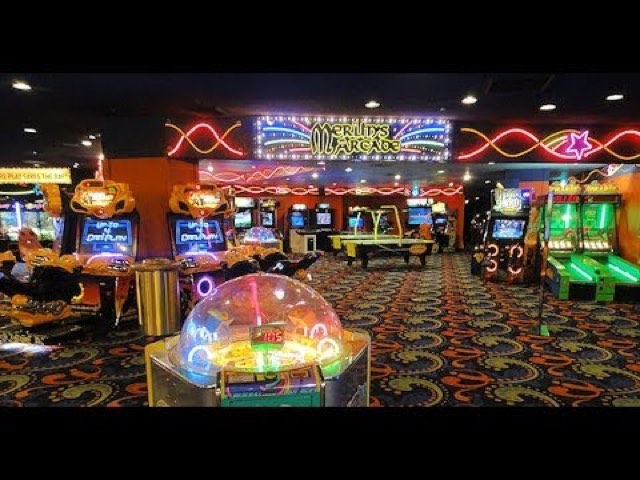 The Luxor Hotel houses the Games of the Gods Arcade, a high tech entertainment center with the best selection of arcade games in Vegas! The arcade showcases some of the newest and most exciting products on the market: MAXFLIGHT VR2002 Programmable Roller Coaster . Go for a virtual ride on a roller coaster you design yourself in this two passenger unit. Choose from a library of track segments and you're on your way to an experience you'll never forget!
The motion based Indy 500 racing simulator puts you in the driver's seat against up to seven other opponents in a race to capture the checkered flag. Strap into Xtreme Powerboat: an action filled powerboat racing game where the player can choose to race from four courses, including New York, England, Japan, and Russia. If you need a Luxor hotel deal, check it out!
8

Time Out Arcade at The Orleans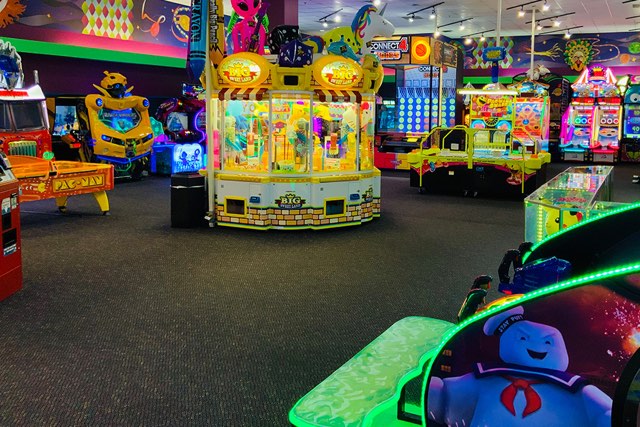 The Time Out Arcade offers a good old time for kids and adults. It features the latest and greatest in video and interactive games. Earn tickets for playing then redeem them for a variety of prizes including games, stuffed animals, and more. The downside, the games aren't cheap, about $1.50 each on average and up to $6 for Connect 4 Basketball Hoops. Higher acrade game prices can be offset when buying game card since they often come with bonus amounts. For example a $20 game card comes with a $5 bonus, a $40 game card comes with a $12 bonus, the higher your game card amount, the higher proportionally the bonus becomes. If you're going to spend any time at Time Out Arcade, why not save? Open 7 days a week.
9

Venetian Hotel: Virtual Room Las Vegas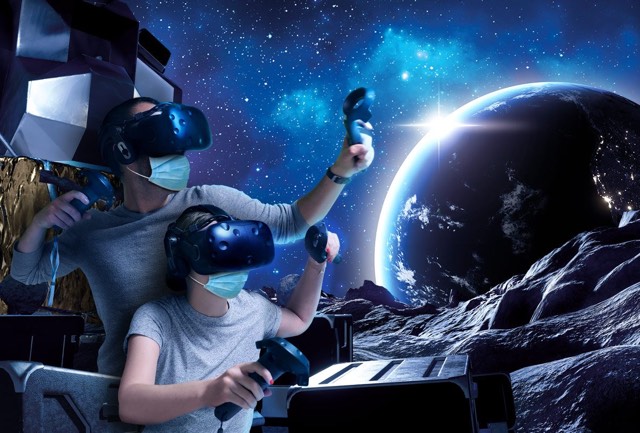 It's unlike anything you've ever experienced before - immersion, freedom, adrenaline, the ultimate thrill! Note: Guaranteed no motion or seasickness! Blending the escape room concept with a full 3D cinematic experience to deliver a unique, immersive and mind-blowing adventure. Played in groups of 2, 3 or 4 players where each player has their own dedicated room (10'x10') -- you will talk to each other, walk around, bend, throw objects and collaborate together to solve the puzzles and challenges. Get some Venetian promotional codes here.
10

Midway Arcade at Circus Circus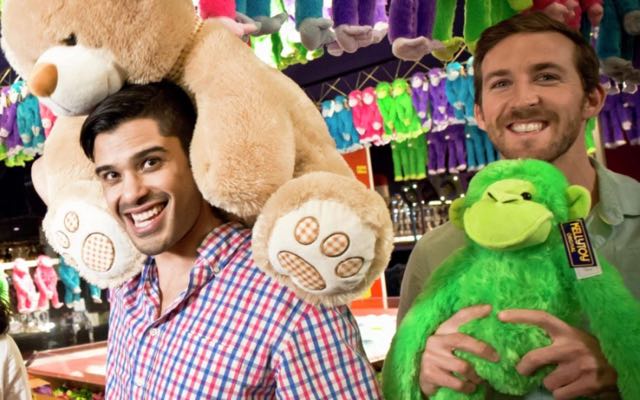 Step right up, folks, to the fun and games of the world famous Carnival Midway at the Circus-Circus Hotel. Kids of all ages will enjoy playing America's favorite games which never go out of style. The Midway surrounds the circus stage and offers dazzling array of exciting games the whole family will enjoy. Whatever game you play, you'll have a chance to win fantastic prizes. Don't forget about the state-of-the-art electronic arcade, also located on the Midway.
With 200 of the most popular games, you'll have plenty to keep you entertained. Choose from the hottest new titles or the classics that you've always enjoyed.
11

Strat-o-fair Arcade at The Strato

The Stratosphere Casino Hotel recently added an exciting multi-faceted 17,000-square-foot midway attraction to its already value-packed family image. The Strat-O-Fair midway showcases a 1963 World's Fair theme. The midway is located at the base of the 1,149-foot tower which houses Top of The World restaurant & lounge and observation decks.

Some of the main midway attractions include: The Sky Wheel, a 45-foot in diameter Ferris Wheel which provides passengers at the apex of the ride a view of the Strip from 80 feet above the street. The Ferris Wheel, circa 1958 was restored and renovated for the Strat-O-Fair by Eli Bridge, the oldest Ferris Wheel company in the U.S.

An equally exciting, but smaller version of the Big Shot has been adapted for kids named The Little Shot. The ride propels visitors 20 feet into the air while simulating the exhilarating feeling of the Big Shot, but on a smaller scale. Other unique attractions at the Strat-O-Fair are the Hover Crash, a futuristic bumper car ride, which is battery operated, and the only one of its kind in the world.

Hyper-Bowl, a virtual bowling game with a 10-foot screen and 3-D visual is a featured attraction. Visitors can bowl a complete virtual-reality game with Hyper-Bowl and actual leagues can be formed. This computer bowling game is one of the firsts of its kind in the U.S. To complete the midway, there are also two food outlets-Astro Snacks and The Launch Pad Lounge-as well as several "games of skill" where patrons can win prizes such as plush, stuffed-toys. The games include: Basketball Shot, Cat Rack, Ring Toss, Milk Can, Milk Bottles and the Water Race.
12

Time Out at Goldcoast

The Gold Coast hotel is pleased to offer complimentary child activities to hotel and casino guests. Time Out acility offers a variety of activities to entertain your child including movies, games, crafts, puppet theatre and painting.

The Gold Coast requires a parent or guardian to remain on property while the child is in the child care center. Ages 2 thru 8. In addition, the child needs to be out of pull-ups and potty trained and may only stay in the facility for up to four hours per day.
13

Time Out Arcade at Suncoast

The Time Out Arcade at the Suncoast hotel (off the Strip) features the latest and greatest in video and interactive games for every member of the family and is open 7 days a week.
14

Mandalay Bay Hotel Arcade

Mandalay Bay hotel doesn't have an arcade, but if you walk north on the Las Vegas Strip to either the Luxor or Excalibur or even New York-New York for great arcade action. Mandalay Bay does have a rockin pool, however--actually it's a beach. Get some awesome Mandalay Bay hotel deals here.
15

GameWorks Las Vegas
Las Vegas has a state-of-the-art arcade that's attracting droves of tourists, both young and old. GameWorks Las Vegas, with a dozen locations throughout the country, so visitors know that the gaming experience there will be second to none. While some GameWorks locations offer drink, Las Vegas' facility concentrates on providing excellent food and beverages facilities. Every location of GameWorks offers guests more than 200 of the hottest games organized into several themed attraction areas within the facility. With the backing of two of the biggest industry giants, visitors are certainly ensured an exciting time at GameWorks combined with the latest in technology.