It seems there's a new Las Vegas Residency artists announcement each week in 2019! We might be a tad bit dramatic but we're really not too far off the mark. In the past couple of months Las Vegas has announced no less than 4 new residency shows for the remainder of 2019 going into 2020. The City of Entertainment is living up to it's reputation!
Lady Gaga Enigma + Jazz & Piano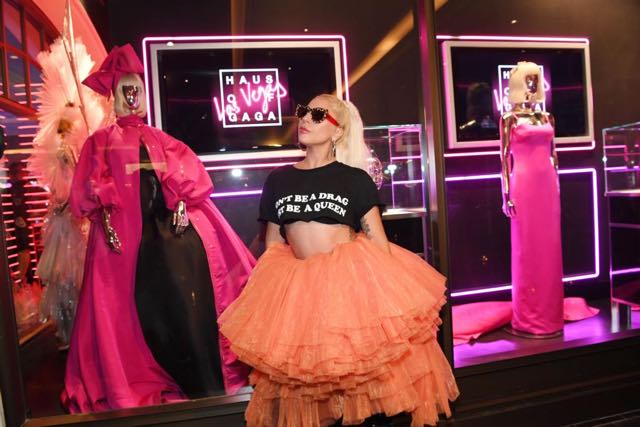 Lady Gaga's residency at Park MGM began this May and the Grammy, Golden Globe and Academy Awards winner supperstar and entertainer is off to a solid start selling out shows left and right. Lady Gaga's Las Vegas Residency consists of two separate shows: Lady Gaga Enigma, an odyssey of her pop hits and LADY GAGA JAZZ & PIANO, where she will perform stripped-down versions of her hits alongside music from the Great American Songbook.
David Lee Roth Las Vegas Residency
David Lee Roth, the high-profile Van Halen band leader is adding to the recent wave of high profile Las Vegas residencies. David Lee Roth will perform at the House of Blues at the Mandalay Bay Resort numerous dates in 2020. He'll sing instantly recognizable songs suchas "Panama", "California Girls" and others. Performances will be January 8, 10, 11 and March 18, 20, 21, 25, 27, 28 of 2020.Tickets start at $63.50 and go on sale September 14, 2019 at 10 a.m.
Shania Twain Let's Go
Shania Twain will serve as creative director for her new Las Vegas residency show, combining her three decade-long career with inspiration from her iconic videos and elements from her 2018 sold out global NOW tour. This country rebel at heart will push the boundaries in Vegas, just as she always has done, taking fans on a journey of nostalgia and blowing them away with outside-the-box concepts and visual spectacles. Shania's performs at Planet Hollywood Resort & Casino and $1 of every ticket purchased will be donated to Shania Kids Can charity.
Janet Jackson Metamorphosis
Global music icon, multiple Grammy Award-winner and multi-Platinum selling artist, the incomparable Janet Jackson, is taking over the Las Vegas Strip with her headlining residency Metamorphosis at Park Theater at Park MGM resort. Metamorphosis peels back the layers of the immensely private life of Janet Jackson, sharing her transformation from a young girl with issues of self-esteem to global Icon. The centerpiece of this all new thought-provoking show, will be Janet herself, captivating you through your senses with electrifying visuals, explosive dance numbers, chart-topping hits and fan favorite deep cuts. The show also features a special 30-year anniversary celebration of her ground-breaking album 'Rhythm Nation.'
Def Leppard
Fans of Def Leppard can look forward to hearing their greatest hits including "Pour Some Sugar on Me," "Love Bites," "Rock of Ages," "Photograph," "Hysteria," "Armageddon It" and many more. Def Leppard will perform inside the Zappos Theater inside Planet Hollywood Resort beginning August 14, 2019.
Mariah Carey
Mariah Carey, the iconic chanteuse and best-selling female artist of all time with over 200 million records sold, returns to The Colosseum at Caesars Palace this November with her acclaimed Christmas concert series "All I Want For Christmas Is You" for five dates from Nov. 22 through Nov. 30, 2019. Additionally, Mariah will perform from Feb. 14 through Feb. 29, 2020 for her headlining Las Vegas residency, "The Butterfly Returns" at The Colosseum at Caesars Palace.
Sting: My Songs
17-time Grammy Award winning composer and singer-songwriter Sting will debut his Las Vegas Strip in 2020 at The Colosseum at Caesars Palace Friday. The first show is scheduled for May 22, 2020. Fans both young and old can enjoy his classics from the early days with The Police to his more recent projects. Sting's Las Vegas show will also include visual effects paying homage to his most iconic music videos. As part of The Police in the 1970s and '80s, the group was well known for the hits, "Every Breath You Take," "Roxanne," and "Every Little Thing She Does Is Magic." His solo hits, "Fields of Gold," "Desert Rose," "If I Ever Lose My Faith In You" and "Brand New Day" also contribute to his successful career. To date, the singer has sold more than 100 million albums worldwide.
Journey
Who would have thought that one of the world's greatest rock bands, Journey, would perform at the Las Vegas Strip? Yes! Beginning this fall Journey will have a limited engagement inside The Colosseum at Caesars Palace October 9 ? 26, 2019. Since the group's formation in 1973, the band has earned 19 top 40 singles and 25 Gold and Platinum albums and has sold nearly 100 million albums globally.
Classic Cher
Launching her career in the 1960s as part of Sonny & Cher, the iconic star made unprecedented strides in what had long been a male-dominated industry. A worldwide superstar for more than six decades, Cher has sold more than 100 million records and conquered more challenges than a handful of other talents combined ? recording, concerts, film, Broadway acting, television and directing. Cher's three-year 325-show world "Farewell Tour" from 2003 to 2005 played to more than three million fans and became the most successful tour ever by any female artist.
Boyz II Men
"Motown Philly's Back Again." Nathan Morris, Shawn Stockman and Wanya Morris bring unstoppable energy and an East Coast Philly swing to The Mirage. With moves, music and unforgettable memories this is much more than your typical Vegas show?you'll get amazing stories, some serious humor, and a few surprises with an up-close and personal crowd engaging experience unlike any other. Show begins promptly, no opening act.
Aerosmith: Deuces are Wild
America's all-time top-selling rock 'n' roll band, Aerosmith, is bringing the heat to the Las Vegas Strip with their headlining residency, AEROSMITH: DEUCES ARE WILD. This Las Vegas residency, will bring guests face to face with America's Greatest Rock 'N' Roll band in one of the most immersive, state-of-the art audio and video technology experiences in Las Vegas. The show will feature never-seen-before visuals and audio from Aerosmith recording sessions. Shows begin Saturday, April 6, 2019 at Park Theater at the new Park MGM resort.
An Intimate Evening with Santana
Get up close with Carlos Santana! House of Blues Las Vegas at Mandalay Bay Resort & Casino are proud to present An Intimate Evening with Santana: Greatest Hits Live!
Bruno Mars
11x GRAMMY Award-winner and 27-time GRAMMY Award-nominee Bruno Mars is a celebrated singer, songwriter, producer, and musician who has sold more than 180 million singles worldwide, making him one of the best-selling artists of all time.
Christina Aguilera: The Xperience
It's time to "come on over" as multi-platinum and Grammy Award-winning artist Christina Aguilera takes her talents to the Vegas stage with her residency, Christina Aguilera: The Xperience at Zappos Theater at Planet Hollywood Resort & Casino. Popular for the hit songs "Come On Over," "Beautiful," "What A Girl Wants," "Genie In A Bottle," "Dirrty," and more. Aguilera brings her soulful hits and ballads for her first-ever residency show in Las Vegas. Garnering five No. 1 Billboard hits and selling 43 million records worldwide, Aguilera is one of the most successful female artists of all time. See the powerhouse singer belt all the favorites.
Robbie Williams: Live in Las Vegas
He's the U.K.'s number-one British solo artist and, with more than 75 million records sold worldwide, one of the best-selling music artists of all time: now Robbie Williams is bringing his unforgettable concert experience to The Wynn Las Vegas for his first-ever U.S. residency. The global pop phenomenon will perform his biggest hits, and a few special surprises, in the intimate Encore Theater. Whether you know Williams' work from such hugely popular songs as "Millennium," "Rock DJ" and "Angels," or his contributions to the soundtracks for hit films like X Men: First Class and Bridget Jones: The Edge of Reason, Robbie Williams will thrill you with a night of sensational music and entertainment. Fresh from his 2017-18 world tour of sold-out stadiums, Williams and his incredible voice shines amid the exceptional acoustics of the state-of-the-art Encore Theater.
Gwen Stefani: Just A Girl
Multi-platinum recording artist and global icon Gwen Stefani is now on the Las Vegas Strip with her exclusive headlining residency show, "Gwen Stefani ? Just a Girl," inside Zappos Theater at Planet Hollywood Resort & Casino!
Billy Idol: Las Vegas 2019
Billy Idol: Las Vegas 2019 will feature material from throughout Idol's career, from Idol's days fronting the seminal British punk band Generation X to his hits the world has come to know and love, including "Rebel Yell," "White Wedding," "Dancing With Myself," and many more. Billy Idol will be joined by his longtime guitarist Steve Stevens and the rest of the Billy Idol band who in recent years have been touring the world's premier venues and festivals.
Paula Abdul: Forever Your Girl
Straight up, she's forever our girl: Singer, dancer, choreographer and pop legend Paula Abdul headlines her new Las Vegas residency, "Paula Abdul: Forever Your Girl," at the Flamingo Las Vegas beginning Aug. 13, 2019. The remarkable multimedia experience highlights Abdul's accomplishments through song, dance and stories of her three-decade career atop the charts and entertaining millions of fans worldwide. See the pop icon sing and dance her way through her biggest hits and reveal some behind-the-scenes fun during "American Idol."