Whether you're looking to blend fun with learning or just have a grand old time, there's something on this list for every family!
America's largest amusement park lives up to its name and then some! Over 20 rides and attractions are housed beneath a giant glass dome in a climate-controlled environment that's ideal for anyone who lives amusement parks but doesn't fancy being outside all day. Home to death-defying roller coaster thrill rides, free clown shows, arcade games, and special adventures designed just for little kids, there's something sure to cater to all styles of fun.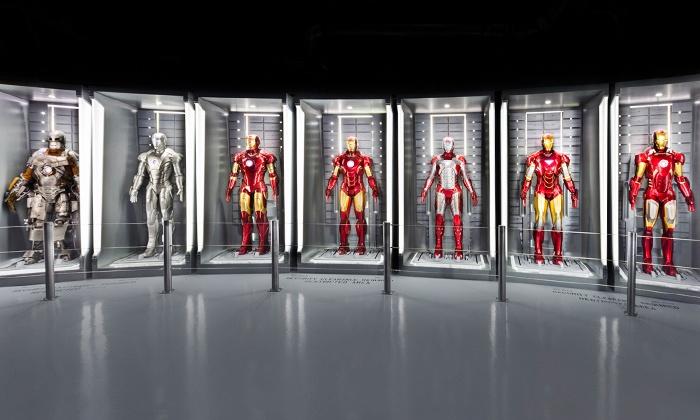 This all-ages interactive immersion adventure takes you into the heart of the Marvel Cinematic Universe. See Captain America's shield, chart your course to Asgard, see classified information about the Avengers' various origins, and more. Best of all, you don't have to be a comic book know-it-all to enjoy the S.T.A.T.I.ON. (Science Training and Tactical Intelligence Operative Network): fans of the Avengers films who haven't delved into the comics will love this just as much.
Admission is $34 for adults and kids 12 and up, and $24 for kids 4-11. Children under 3 get in free. 2-for-1 admission deals are available for Treasure Island hotel guests.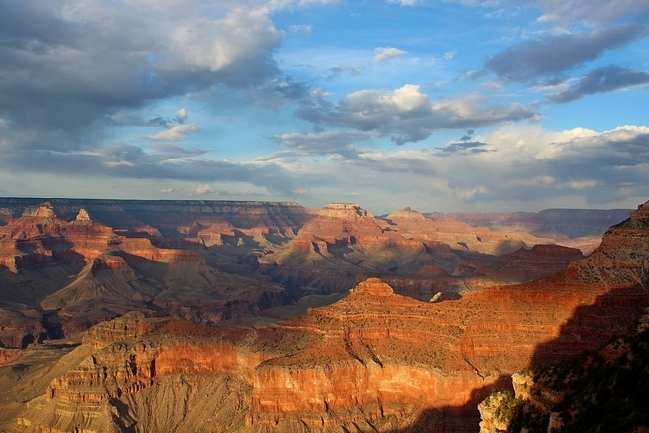 It's easy to get lost in the glitz and glamour of Las Vegas, but this one should be on everyone's bucket list. "But the I thought the Grand Canyon was in Arizona!" It is, and luckily, it's close enough to Las Vegas that The Grand Canyon numerous companies offer day tours to and from one of the greatest natural wonders on Earth.
In a city known for "biggest, fastest, most," how about "tallest?" The Stratosphere Tower observation deck is the tallest free-standing observation tower in the United States, soaring 1,149 feet over the city and offering unparalleled 360-degree views of Las Vegas.
Far from being a one-trick pony, there are several decks in the tower to choose from: the climate-controlled Indoor Observation Deck is better for those less fond of heights, while the Outdoor Observation Deck offers viewfinders so you can see the city your way. Feeling brave? Take a spin on the Outdoor Tower Ride.
This one may be more of a niche area of interest, but BODIES at the Luxor is great for the science-minded, the curious, or anyone interested in a closer look at how our bodies work. This is also a neat choice for families with tweens and teens casting an eye towards a future in medicine. The systems that keep us up and running are illustrated and explained with 13 whole-body specimens and over 260 organs and partial specimens, all tastefully displayed in a family-friendly manner.
6. Seaquest Interactive Aquarium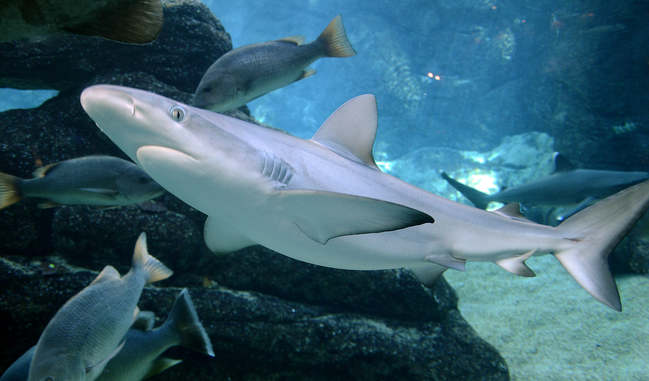 Photo:
Amada44
There are aquariums, and then there's this aquarium: SeaQuest isn't the average stroll through and stare experience, instead it's an all-immersive treat for all ages. Home to ten unique ecosystems including the Egyptian Desert, the California Coast, Shark Lagoon, and Pirate Island, SeaQuest offers a hands-on experience that brings visitors up close and personal with some of the neatest creatures on earth. Hand-feed a shark, swim with stingrays, even take a selfie with a mermaid!
Admission is $9.95 for kids 2-11, $14.95 for 12+, and free for kids under 2. Seniors 55+ and military pay $12.95 with valid ID. Activity tokens are also available for purchase. Address is The Boulevard Mall, 3528 S Maryland Pkwy #340, Las Vegas, NV 89169 and phone is (702) 906-1901.
7. Dig This Heavy Equipment Playground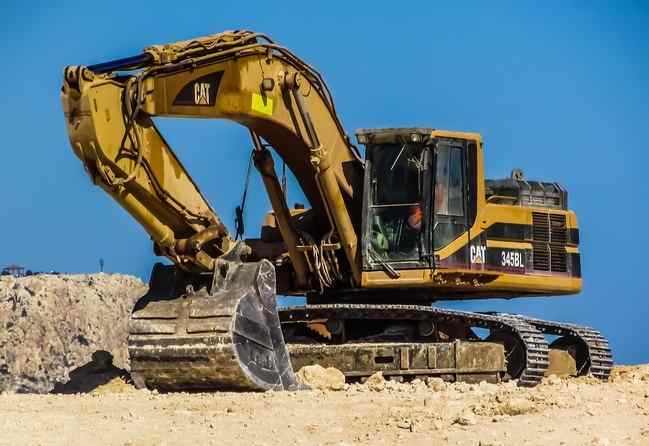 Let's be honest for a second: everyone's thought about driving heavy machinery at least once in their lives, and at Dig This, you can! Get in the life-sized sandbox and climb behind the controls of bulldozers, excavators, and more -- even crush a car! Each Dig This experience features a safety orientation and warmup before your professional instructor guides you through mound building, stacking 2,000-lb giant tires, and even excavator basketball!
Experiences are available in one or two-hour sessions. Group bookings start at over five people. All participants must be at least 14 years old. All minors must have parental consent. Address is 3012 S Rancho Drive, Las Vegas, NV 89102 and phone is (702) 222-4344
8. Lake Mead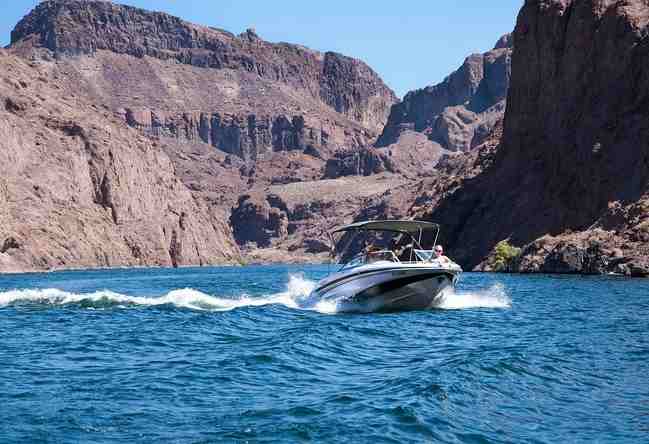 "Boating" and "swimming" aren't most people's idea of fun in the desert, but Lake Mead offers all that and more. This is a great choice for outdoorsy families who want to take in some gorgeous desert scenery and have a great time doing it. Just 30 minutes away from the Strip, the Lake Mead Recreation Area is under the care of the National Park Service and features kayak rentals, fishing boat rentals, jet ski rentals, and even houseboat rentals.
Numerous tour operators are available to take you between Las Vegas and Lake Mead. A daily pass into the Lake Mead Recreation Area is $10, and is valid for seven days. Phone Number: (702) 293-8990
9. Hoover Dam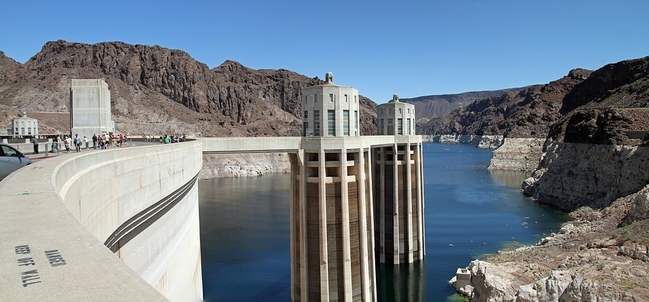 This architectural wonder is another can't miss sight just outside of the city! Part of the Lake Mead National Recreation Area and just half an hour away from the Strip, the Hoover Dam is a stunning mix of natural scenery and modern marvels in one unforgettable package. Two tour options are available for visitors: the 30-minute Powerplant Tour and the hour-long Dam Tour. Both tours include admission to the Visitor Center. The Visitor Center features exhibitions, educational material, and amenities.
10. Discovery Children's Museum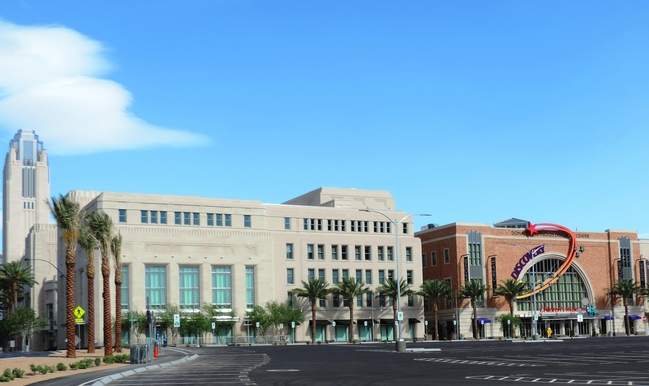 Photo:
June Johns
Looking for a fun place spend the day learning and having fun? Look no further! There's 58,000 square feet of both ongoing and traveling exhibits waiting to be discovered, including Patents Pending for budding scientists, Fantasy Festival where imagination can run wild, and Eco City where fun and sustainability meet. New this year is the traveling Rescue exhibit, which teaches all about the high-energy and high-tension world of the emergency rescue operation. Address is 360 Promenade Place, Las Vegas, NV 89106 and phone is (702) 382-3445.