It's that time again, you little one's birthday is here again, which means you'll be running ragged organizing another party. You could of course just pop down to Smith's or Albertson's and pick up an over-the-counter cake, but if you want your child's birthday cake to be the centerpiece of her party a custom cake might be your best bet. To be sure a bespoke cake will be mean spending a bit more money, but it's not as expensive as you might think. Here are the best places in Las Vegas to get your next cake:
Baskin Robbins
Everyone wants a piece of our new cakes to celebrate Star Wars: The Force Awakens. Everyone. https://t.co/cXkUAjkNiG

— Baskin-Robbins (@BaskinRobbins) December 15, 2015
Who doesn't love Baskin Robbins? What? A Star Wars cake! I. Must. Get. That. Cake! What we love second most about Baskin Robbins, next to their ice cream is this fun website they've created where you can customize your cake. Step 1: enter your address. Step 2: find the store nearest you. Step 3: select the size, shape, cake flavor and ice cream flavor. Last step: order away!
Leopold's Bakery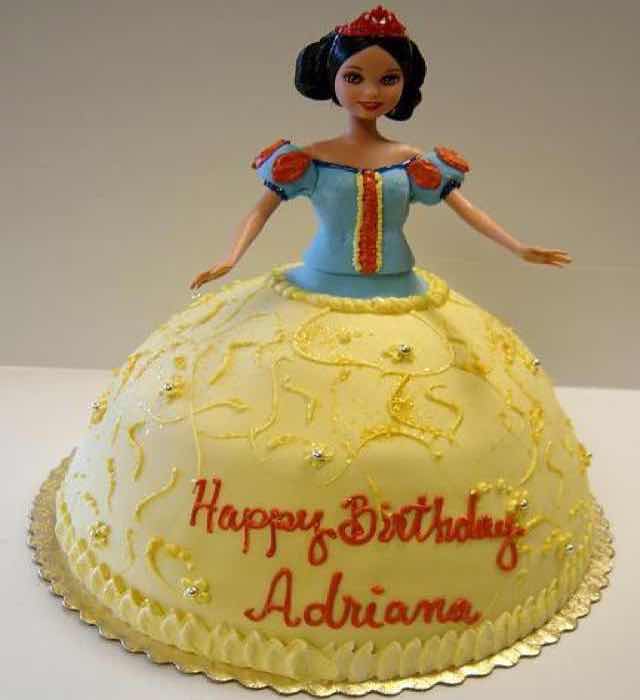 Located in Summerlin, Leopold's Bakery has been making custom cakes in Las Vegas for over a decade. If you need some help coming up with a birthday cake design visit their gallery to view some cakes they've created for past customers.
The Gourmet Cake Factory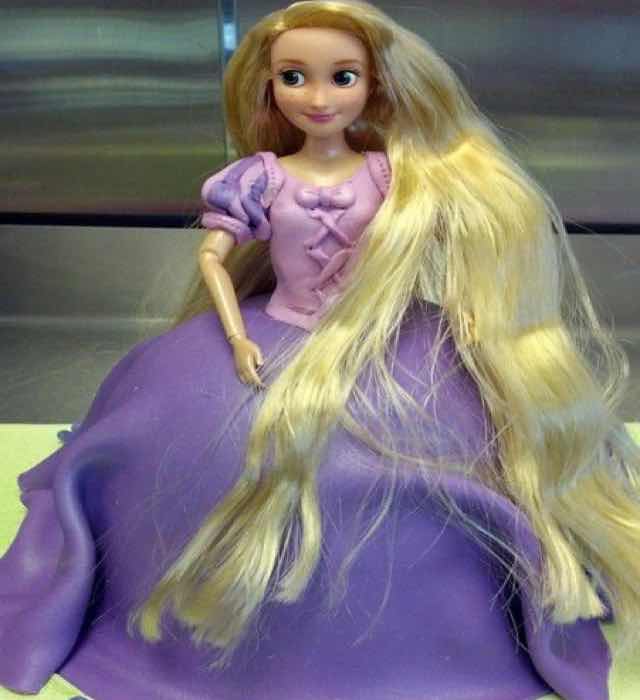 The Gourmet Cake Factory truly can create any cake design imaginable. Check out their collection of past birthday cakes, it's quite impressive. Located here in Las Vegas, The Gourmet Cake Factory has been making cakes, pastries and desserts for the past 10 years and has gotten pretty darn good at it!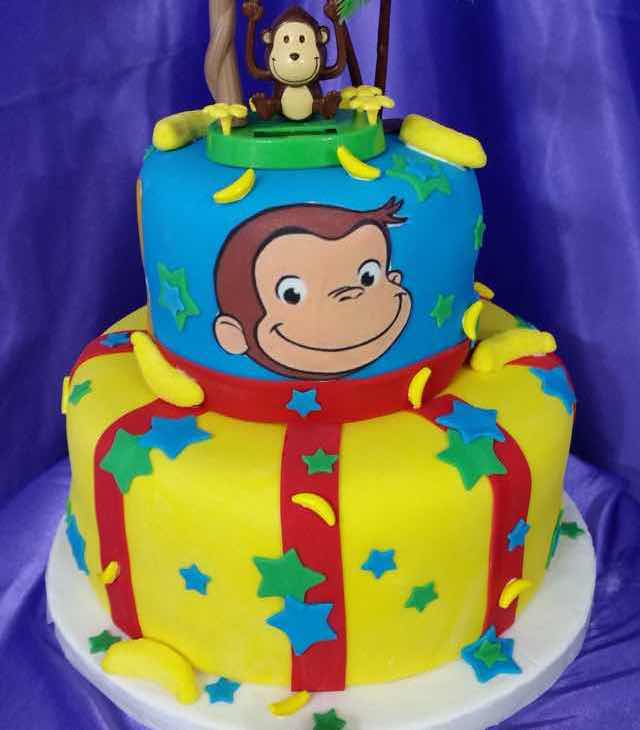 Cakes on the Move
If a picture is worth a thousand words then Cakes on the Move has quite a bit to say with a collection of fun themed birthday cakes ranging from Mini Mouse birthday cake to their Curious George cake. Cakes On The Move first asks a few interview-like questions of your child and uses this information to help their cake artist create a unique birthday cake that will be so memorable it will have all your guests asking, where did you get that cake?
Marie's Gourmet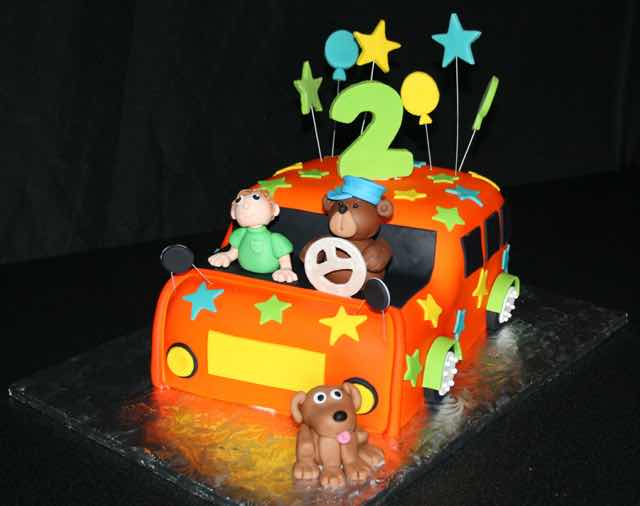 Making cakes for celebrities isn't easy but Marie's Gourmet has done so for Paris Hilton, Jude Law, Pamela Anderson and more. They also have or currently supply baked good to Mon Ami Gabi at Paris, The Capital Grille at Fashion Show Mall as well as a few high profile commercial outlets. As for that birthday cake you're after, no problem, Marie's Gourmet can customize any cake to your design.
Pastry Palace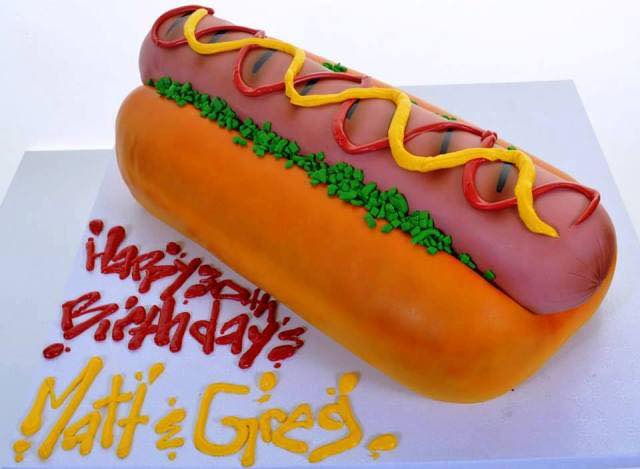 Pastry Palace specializes in all types of custom cakes. Examples on their website that tickled our fancy were a Hot Dog cake, No 5 Chanel perfume bottle, a South Park birthday cake. There are 26 pages of amazing birthday cake ideas on their website.
Cold Stone Creamery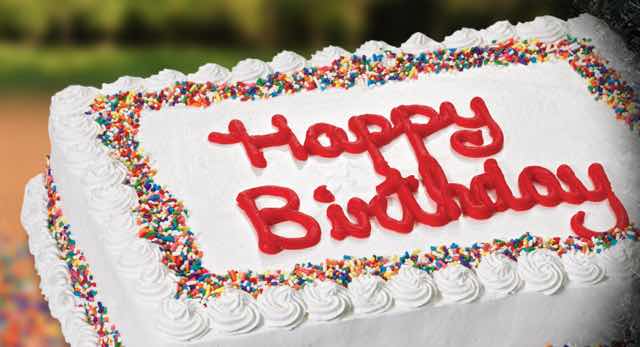 If it's a cake with a subzero kick that you're looking for Cold Stone offers it: an ice cream birthday cake. A layer of moist Devil's Food Cake, piled high with sweet cream ice cream and topped with colorful rainbow sprinkles will leave your friends, family and co-workers breathless...you can even personalize the top of the cake with a custom message.
Freeds Bakery
If you've got a design in mind Freeds Bakery will create it, in birthday cake form. Their website has hundreds of types of cake deigns to choose from but for those wanting something customized Freeds can create it for you with enough notice. Email them a picture to get started.
Gimme Some Sugar
Gimme Some Sugar specializes in what they term Cake Art--highly creative and unique cake that's intended to impress and entertain. If you can imagine it, Gimme Some Sugar can create that special cake for you.
Cake World Bakery
This downtown bakery specializes in all things sweet and yummy. Located on Maryland Parkway and Stewart Cake World Bakery has served the downtown community for over 4 years with reasonable prices and creative baking.