The LINQ Hotel and Casino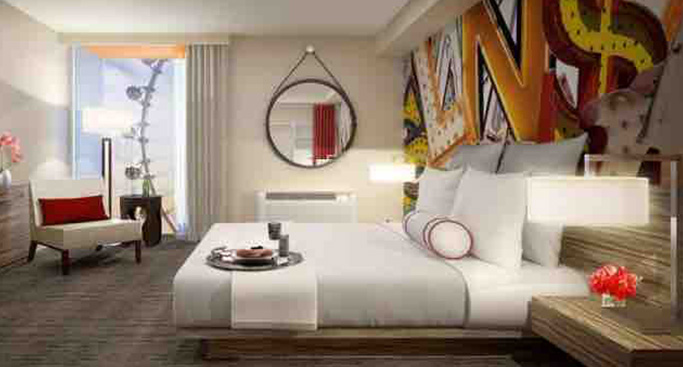 Description
The LINQ was briefly known as the Quad and before that, the Imperial Palace, and even before, the Flamingo Capri Motel. If your last visit to Las Vegas was in 2012 or earlier, perhaps you remember the old Imperial Palace Hotel and Casino adjacent to Harrah's Las Vegas. The Imperial Palace, which opened to the public back in 1979, was at one time the largest privately owned casino hotel in the world.
The original owner, Ralph Engelstad, chose an oriental theme for both the hotel and casino. Multiple expansions increased the total room count of the hotel to over 2,000 rooms. However, once the luxurious new mega resorts started proliferating on the Strip the Imperial Palace had already lost its luster and was clearly showing its age.
In 2005, Caesars Entertainment purchased the Imperial Palace with the goal of implementing an extensive facelift and major upgrades of both the property itself and the entire surrounding area. While major renovations were underway, the facility was renamed the Quad on December 21, 1912, only to have the name changed again two years later. Caesars Entertainment decided that the revamped property needed another name that would more accurately describe the link that the new promenade and observation wheel would be to the rest of the Strip, particularly the hotels in the immediate vicinity (which Caesars also owned). Accordingly, on October 30, 2014, the Quad became officially known as the LINQ.