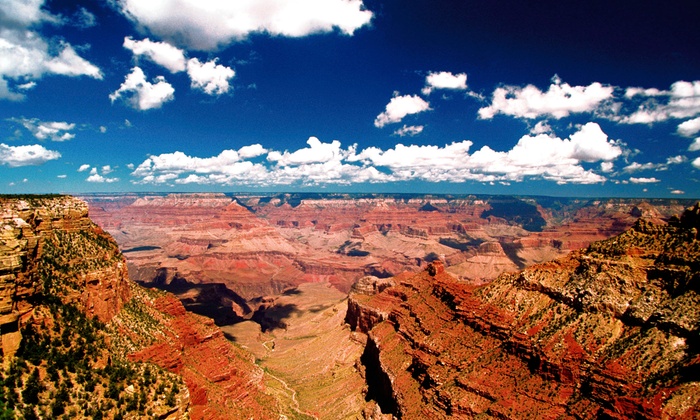 Loved the driver/guide. Informative and entertaining. Good value for money.
The tour guide was awesome, he tossed in a lot of humor, but was also quite knowledgeable and did a great job of keeping everyone on time, updating us with the day's events, and running a good tour.
Very lovely time out at Hoover Dam. Tour guides and bus drivers are very knowledgeable and make the experience fun!
Description
The full-day tour begins when a professional driver picks you up at your hotel and then heads toward the vast, colorful landscape of the Grand Canyon. The air-conditioned coach shuttles you across the Hoover Dam and Lake Mead, stopping first in Kingman and Williams, Arizona—home to the Grand Canyon Railway and listed on the National Register of Historic Places. You'll munch on included lunches before reboarding the bus and traveling to Grand Canyon National Park. Tours stop at the visitors' center and then continue on to the deepest (Mather Point) and widest parts (Yavapai Point) of the canyon and the destination with the most panoramic views (Bright Angel Point). At the end of the day, the bus returns to Las Vegas, but not before a stop in Kingman to stretch and snack. Tours end as the bus drops you off at your hotel.