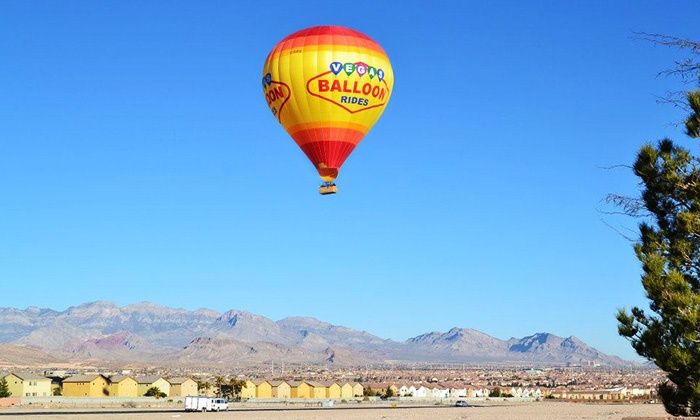 the crew and the experience WAS awesome. Casey did an excellent job.
Although I have a fear of heights, this was a remarkable experience. The day was calm, the pilot was very experienced and the views were breathtaking. We would highly recommend it!
The Sunrise Hot Air Balloon was an Amazing experience. The crew was professional, friendly and fun, and they kept us safe and made us feel part of a family. The ride was smooth, peaceful and safe, cruising above the canyon and overlooking at Las Vegas as the sun was rising, which was a breathtaking sight!
Description
A half hour before the first light in the sky, sunrise-flight passengers rendezvous with their pilot for a quick briefing while the colorful balloons inflate. Then up to 12 riders board the basket and slowly climb to heights of over 1,000 feet! Soon, the flickering neon of the distant Vegas Strip and the handsome Red Rock mountains, top hats and all, come into view. As the sun creeps over the eastern horizon, riders high-five passing duck formations and gaze down onto lush countryside and city boulevards before touching down at the end of their journey. Flights typically last 45 minutes to over an hour, and are capped off with a champagne toast. Flight routes and landing sites vary based on the winds and weather, so customers should allow around four hours for the entire experience.